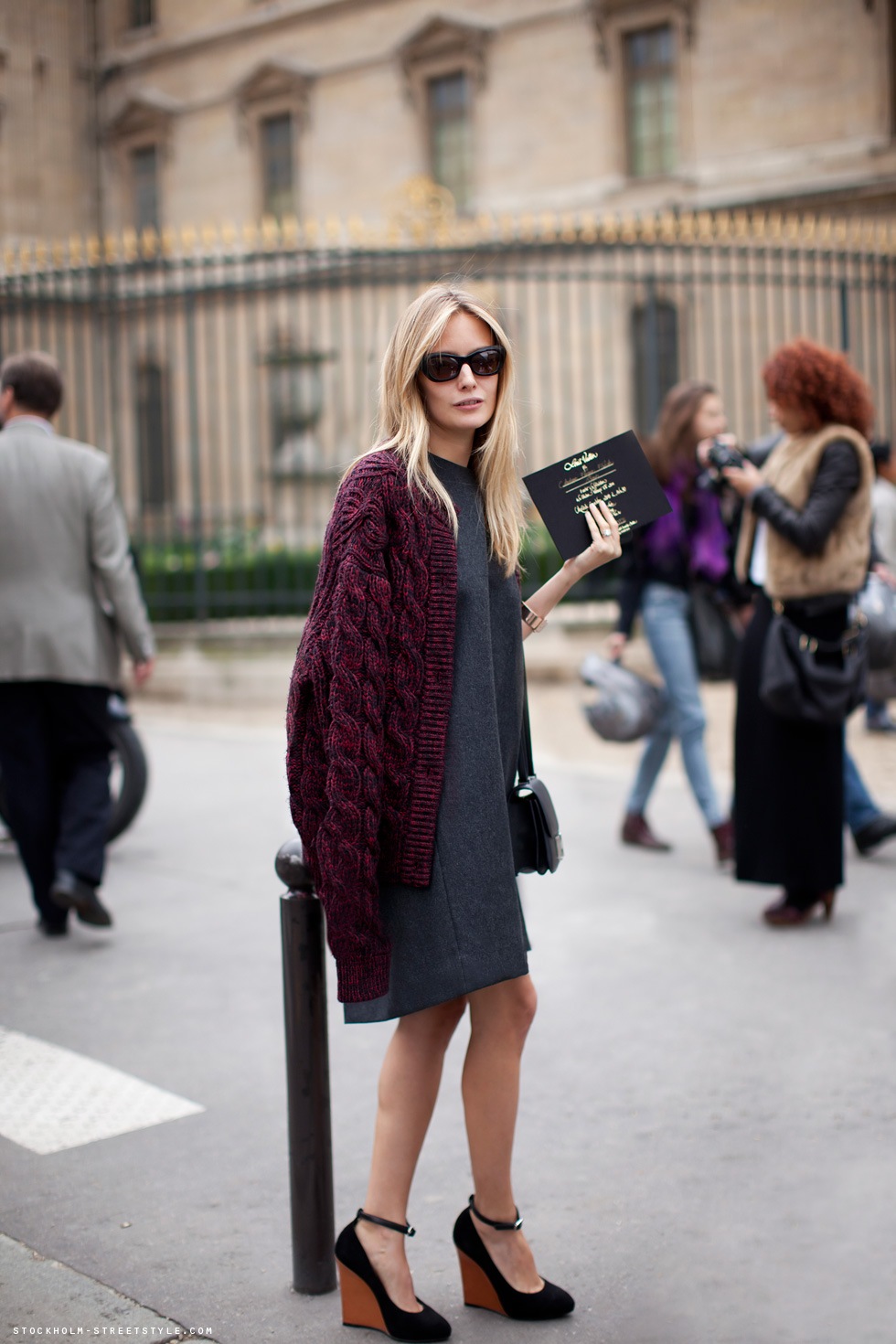 Photo Credit:
Stockholm Streetstyle
This smartly dressed fashionista was photographed outside the Louis Vuitton show in Paris a while back. The wedges, the chunky cable-knit cardigan, the dress, the sunglasses... CHIC!
Even her bag hits the right stylish note!
Which fashionable item in the picture do you wish was sitting in your closet?