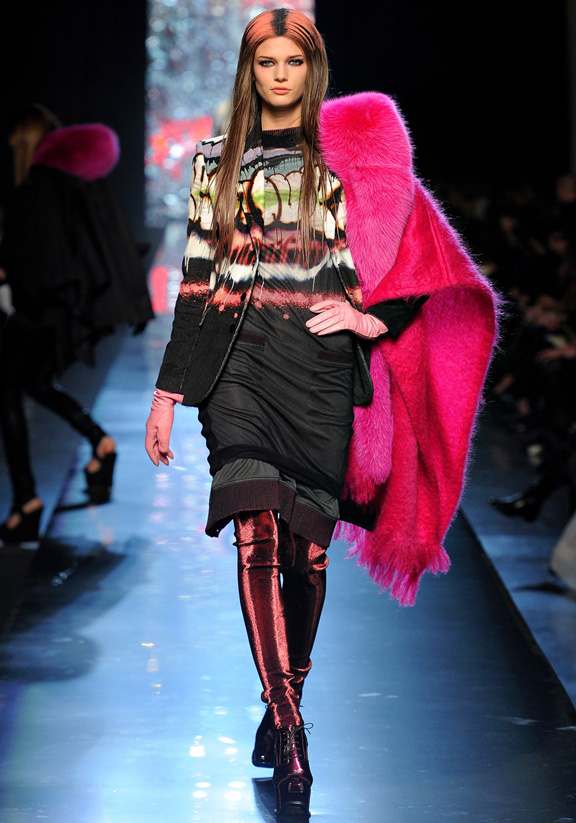 Normally I'm all about the pretty, but I really appreciate French fashion designer
Jean Paul Gaultier
's tireless efforts to push fashion forward (despite sometimes going a bit too far, in my opinion - ahem, remember the recent Amy Winehouse homage controversy).
There's something about this edgy street vibe look; mixed with the hot pink fur throw (from the Fall 2012 collection), it just works! Sometimes, fashion needs to go in sort of a whack direction to make sense.
What do you think? Is this runway look CRAZY or COOL?